Attention:
Due to the COVID-19 pandemic, we are temporarily changing our services. Please see our COVID-19 updates page for more information as it becomes available.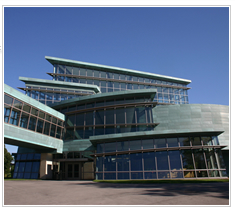 The John and Marcia Carver Nonprofit Genetic Testing Laboratory is dedicated to providing non-profit genetic testing for rare eye diseases to meet a societal need. Most of the diseases that we study are so rare that commercial tests would be unlikely to be viable for the long term. As a result, many individuals affected with these diseases and their families would have little access to molecular information. Genes that are available for screening by the Carver Laboratory have previously been extensively studied in the research laboratories of Dr. Stone and Dr. Sheffield. By incorporating this research information into the design of the tests, the laboratory is able to offer genetic tests that provide the most clinically relevant information to patients and their families while keeping the tests affordable.
News: See our update on RPE65 Gene Therapy.
Questions?
Assembled for your convenience, the FAQ section is our most efficient means of answering your most frequently asked questions.
Social Media
Follow us on Facebook. We ask that you refrain from asking personal, medical questions through social media. To contact us with questions, please, see the Contact page.
Online Ordering and Tracking System
The Carver Lab is pleased to announce the beginning of a new era in terms of our ability to offer affordable molecular genetic testing for inherited eye conditions to patients and their families. A two-year, multi-phase project has resulted in a sophisticated, yet user-friendly approach to applying for a genetic test.
This Online Ordering and Tracking System is specifically designed to enhance communication between a patient, his or her physician and the Carver Lab. Key to this new process is an Online Test Requisition form. While any and all tests must be ordered through a referring physician, the patient will be able to, for the first time, walk away from an appointment with a unique, confidential "Identifier" – a computer generated number assigned which will allow the patient, and his or her physician, to keep close track of the status of a test. From the day a blood sample arrives in the Lab, to the day a test result report is forwarded to the referring physician, the status of a genetic test in progress is now available online.
There is something you can do!