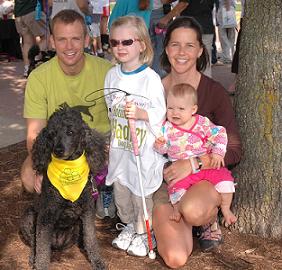 There are two things you can do now:
Help us identify individuals with LCA.
A major goal of Project 3000 is to identify all of the people in the United States, of any age, who have been diagnosed with LCA. If you know someone who has been diagnosed with LCA please encourage them to contact their doctor to ask about participating in Project 3000. Here's some information for physicians.
Make a contribution to Project 3000 fund.
This fund will be managed by the University of Iowa Foundation and The Carver Nonprofit Genetic Testing Laboratory in such a way that 100% of the money raised for this project will be used for genetic testing of LCA patients and research into the treatments and cures of inherited eye diseases that affect children.
Retrieved Tue, 2023-12-05 13:29
Last modified Wed, 06/06/2007 - 16:59

carverlab.org/project3000/help